Click on the workshop title for more details,
Financial Wellbeing for Employees

Sam Tate & Marie Ranson
A joint presentation by award winning firms New World Financial Group and Key Wellbeing explaining how employers can make steps towards improving the financial wellbeing of their employees.
Presented by Sam Tate, Co-founder and Director of New World, and Marie Ranson, Commercial Director at Key Wellbeing.
Marketing, It's all about You!
Leeanne Coatman
In this session Leeanne will talk you through the smart way of planning a media strategy and how to implement it for the best results
Leeanne is an experience account manager for the Global Media group
Disaster Recovery in a Digital World

James Hay
Thinking about the 'what if's' in business is not often a priority, but do you have the plans in place to keep your business working if the worst happened? James Hay, Technical Product Manager at Odyssey will give useful insight on how to protect your business.
James is Technical Product Manager at Odyssey Systems. He joined Odyssey in 2011 and has progressed within the team from Technical support, to Network Infrastructure Engineer to now managing the team. James leads a team of engineers who are certified to the latest industry standards and was pivotal in the partnership between Odyssey and Microsoft.
James has a passion for innovation and in his day-to-day role he is always looking for new products and services to deliver the very best customer experience.
BeReal with your Social Media & Personal Brand

Sophia Gowland
In a world where there's a lot of pressure online to only show your carefully curated highlights, there's also a thirst from your audience for authenticity across both your business brand & your personal brand. Let's talk about how to actually BeReal on social platforms…
I'm Sophia, the founder of award-winning Marketing Agency, Petite Agency. We specialise in Social Media Management for ambitious brands looking to grow their business & Personal Brand Management for ambitious entrepreneurs looking to grow their influence.
I've spent over a decade working in marketing for various industries, businesses, and entrepreneurs, helping them to tell their stories & talk to their audiences in the most authentic & engaging ways, and that's now what Petite Agency is all about, empowering every client we work with to do just that.
I set up my business in 2020 & owe so much of the success I've had in that time to building an authentic personal brand online...
Building a Sustainable Future: The Importance of Operating a Green Business

Ingrid Brough-Williams
Operating a green business not only benefits the environment but also enhances brand image and reputation and can help increase sales. In this seminar, we will not only explore the importance of operating a green business, but also discuss how to stay ahead of the curve in this evolving landscape. By understanding the latest trends, industry standards, and regulatory requirements, participants will gain valuable insights into how to position their businesses as leaders in sustainability.
Ingrid Brough-Williams is a passionate advocate for environmental issues, currently serving as the Marketing, Communications, and Engagement Manager at J&B Recycling. Her deep commitment to sustainability drives her to develop and implement effective marketing strategies, communicate the importance of recycling, and engage with stakeholders to promote eco-conscious practices.
Building Lasting relationships in business
Hazel Rockingham
Developing and maintaining relationships in business is now more pertinent than pre 2020. We are a World saturated with products and services that offer the consumer a very similar experience.
Creating and maintaining strong connections with employees, customers and stakeholders is one of the most important skill sets a Business owner can invest in, for themselves and the people they employ.
In this 45 minute presentation I'm going to encourage you to think about the following:
• Exploring Identity and Core Values
• Knowing your 'who' - understanding who your client is and where to find them.
• Creating and executing a Business Development Strategy
• Digital versus face to face
• Networking – for both introverts and extroverts. It works.
Graduating from Teesside University in 2003 with a BA Hons in Marketing then 15 years working in Marketing Management roles across various industries, including Telecommunications, Media, Finance, Automotive and Diving.
From 2015 to 2020, I worked alongside a Gazelles scale up business coach. Being in a role that encouraged professional development I spent 5 years developing my skills using the NLP disciplines, through using my own coach which led to an increased level of self-awareness which gave me a strong desire to want to learn more.
In 2020, becoming self-employed, I decided to extend my knowledge further on NLP and study at Practitioner level, then onto Mastery level in 2021. A natural flair for building relationships and a good at communicator, has been at the forefront of my own personal development work, and a desire to help others find their passion and help them on their journey of self-discovery.
My studies along with vast experience working in many roles across a variety of industries has given me a foundation/benchmark of best practice, which through my coaching, I can pass on to other leaders and business owners using a Person-centred focus.
Marketing Made Easy

Lisa Hesler
Marketing Made Easy", a game-changer for business owners seeking to unlock the power of your own marketing. Empowering entrepreneurs by demystifying marketing, allowing you to confidently and effortlessly promote your businesses. We will cover the three main elements of marketing so you can connect with your target audience effectively. Step into a world of marketing magic and watch your business thrive as you conquer your own marketing.
Hi, my name is Lisa Hesler from Marketing Magic. I am a multi-business owner and my main background, qualifications and passion are in marketing.
I like to think of myself as your go-to marketing guru who speaks your language. With a track record spanning over two decades, I am a seasoned marketer who has helped lots of small business owners get to grips with their marketing.
Marketing can be a very daunting and confusing element of your business – but it doesn't have to be! I believe that every single business owner should be able to confidently manage their own marketing – and even enjoy it!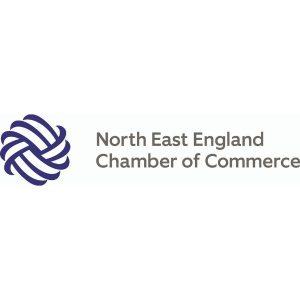 Maximising your membership
The Chamber
Learn how to make the most out of your membership whilst having the opportunity to meet the Chamber team.
Harnessing the Power of Chatbot GPT and AI to Level Up Your Businesses Social Media Presence.

Ellie Tompkinson
In this session Ellie will talk about using AI in your social media, a clever look at working smart on social channels.
Eleanor Tompkinson is the Director of Collab & has over 9 years of experience specialising in Social Media management. Ellie founded Collab Media in 2015 & now supports over 200 businesses with their social media. Ellie is also a part-time lecturer at Teesside University teaching courses on Branding & Identity and Digital Marketing.
Building a Winning Team

Brian Cassidy
This session will cover the importance of creating a high-performing team in a business. Brian will talk about the essential factors in building a successful team, including effective communication, collaboration, leadership, and trust.
He will also discuss how to create a positive and inclusive company culture that fosters creativity, innovation, and employee satisfaction
Brian Cassidy, a dedicated professional who works with Dynamite Lifestyle which specialise in helping individuals and companies achieve the success they desire. With extensive experience and proven results. Here at Dynamite lifestyle we are committed to guiding clients towards their goals and unlocking their full potential.
Whether you are looking to grow your business, improve your career prospects, or fulfil a personal ambition, Dynamite lifestyle has the expertise and passion to provide you with the tools and strategies you need to succeed. With a focus on collaborative, client-centred approaches, Brian works closely with each individual to understand their unique needs and develop tailored plans that are grounded in research and best practices.
Conquer Your Small Business Fears and Achieve Your Goals: 7 Proven Strategies to Drive Growth and Overcome Challenges

Raewyn Sleeman
In this insightful and empowering presentation, "From Fear to Fortune: Mastering the 7 Key Factors to Transform Your Small Business Goals into Business Success," our expert speaker will share their proven strategies to help you overcome the obstacles that are holding you back and guide you on the path to achieving your entrepreneurial dreams.
Throughout this talk, you will discover the seven essential factors that contribute to the success of small businesses. These key elements include:
1. Mindset Shift: Learn how to change your mindset from fear-based thinking to embracing a success-oriented attitude, and understand the importance of believing in your capabilities as a business owner.
2. Goal Setting: Explore how to set realistic, achievable, and measurable goals, as well as how to track and evaluate your progress along the way.
3. Effective Marketing: Uncover the secrets to creating a targeted marketing plan that will attract your ideal customers and promote growth for your business.
4. Financial Management: Master the skills required to manage your finances, develop a healthy cash flow, and plan for sustainable growth.
5. Customer Relations: Learn how to cultivate strong relationships with your customers to foster loyalty, boost repeat business, and generate positive word-of-mouth marketing.
6. Time Management & Productivity: Discover techniques to optimize your time and productivity, allowing you to focus on the critical tasks that drive your business forward.
7. Building a Winning Team: Understand the importance of hiring, training, and retaining top talent to create a strong support system for your business.
By the end of this presentation, you will have gained valuable knowledge and practical tools to help you transform your small business goals into tangible success. Don't miss this opportunity to turn your fears into fortunes and create a thriving, profitable business.
Dr Raewyn Sleeman is a renowned Canadian business strategist, entrepreneur, and motivational speaker with over 20 years of experience in the world of small business development and growth. She holds a doctorate in Business Administration, with a focus on small business marketing strategies. As a respected University lecturer, Dr Sleeman has dedicated her career to helping small business owners achieve their goals and overcome the challenges they face.
Having built multiple businesses herself, Dr Sleeman knows first-hand the obstacles entrepreneurs encounter and the strategies required to overcome them. As a sought-after speaker and consultant, she has worked with a wide range of industries, from retail to tech start-ups, sharing her expertise and guiding business owners toward success.
Dr Sleeman is currently writing a book on marketing innovation in small businesses and has recently developed the Marketing Strategy App, a new tool designed to help entrepreneurs create and execute effective marketing plans. Her engaging and inspiring presentations have earned her a reputation as a dynamic and transformative speaker, leaving her audiences empowered and equipped with the tools they need to succeed.
When she's not lecturing, speaking, or consulting, Dr. Sleeman enjoys mentoring aspiring entrepreneurs. Her passion for empowering others, coupled with her extensive experience, makes Dr. Raewyn Sleeman an exceptional speaker and invaluable resource for any audience seeking to transform their small business goals into business success.
Microsoft 365 – what is it and how can it benefit you and your business.

Andy Hogg
In this session Andy will share with you some tips and techniques of using 365 in your business
Andy Hogg, Sales & Technical Director of The IT Trainer, has over 40 years' experience withing the IT sector and specialises in all things Microsoft. Andy will not be talking at a technical level, his jargon-free presentation will provide invaluable guidance by explaining, in straightforward terms, the features of Microsoft 365 from an end-user perspective, including how you can potentially save money on your IT storage and software licences. As the final part or his presentation, Andy will take Q&A's to provide specific advice relative to you / your company. The IT Trainer also has partnerships will several IT suppliers throughout the UK and will be pleased to introduce them to you for any specific licencing and software requirements you may have.
.